Q-UP Studios was established to help people get high quality music at an affordable price.

The "Q" is for quality; the one thing we fosus on giving you and the one thing you should look for in purchasind any product of service.

We offer a 24 track recording studio to record you own music or background music.
For those hype beats, phat bass lines, special efx (effects) and orchestrated sounds, we have keyboards by Korg, Roland, EM-U, Alesis and Kurzweil

Sampling done on Kurzwiel K2000

Effects and Processors by Aphex, Eventide, Lexicon, Behringer, Alesis, Yamaha, and Digitech (vocalist) for reverb, delay and compression, harmonizer, etc...

Sequencing is done on Mac computer supplying up to 256 tracks for music.

Vocal Booth with choice of microphones: AKG 414, Sennhiser 421, Shure SM57 & 58, Audio Technica 40TR11 or Electro-Voice RE27

HHB 850 CDR ... Leave studio with CD !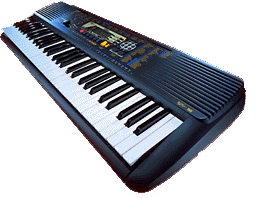 Q -Up Studios Rates
Recording
8 Track $30.00 + Tape $20.00
16 Track $35.00 + Tape $40.00
24 Track $40.00 + Tape $60.00
Q - Packages
8 Track $180.00
16 Track $225.00
24 Track $275.00
Q - Packages include: six hour session, master recording tape, 1 DAT master, 1 Cassette master
CD-R available
$10.00 per CD plus recording time ( $30.per hour)
Music Production
$15.00 per hour*

*additional cost for production of music to lyrics
Tape Costs
SVHS $20.00
DAT-60 $10.00
Hi Bias Cassette $1.00
Payments - Cashs or Certified Check only. Fifty percent deposit required to hold booking dates.